Seattle– The new format of the XFL started on Saturday with a matchup between the DC Defenders and the Seattle Dragons. In the first half, both teams were evenly matched and had multiple chances of getting what they wanted out of their offenses, but in the second half, Dragons quarterback, Brandon Silvers, fumbled the ball at the Defenders five-yard line, which turned the game around. The Defenders took the turnover and turned it into points. After the Defenders scored, the Dragons could not get back into rhythm and the final score was a 31-19 defeat.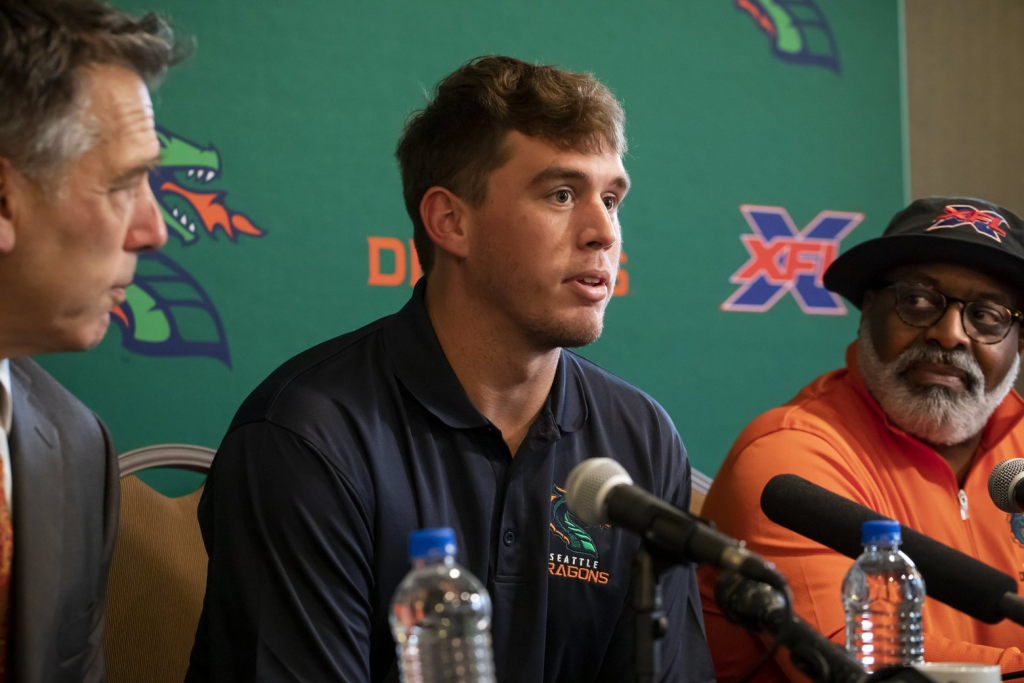 There were many takeaways with the new format of the XFL, but the key factor was the pace of the game. Gameplay was very fluid and fast, and it looked like some of the Dragons were getting tired on the defensive side of the ball after failing to get the Defenders offense off the field.
Even though the final score was a semi-blowout, a lot of fans loved the debut. There were 17,163 fans in attendance and Silvers had this to say about the debut. "It was awesome. Being in here, it's a soccer stadium, but it looked damn good as a football stadium. They definitely got a nice home crowd for them. It just sucks we didn't come in here and get the win."
The Dragons will open up their home opener against the Tampa Bay Vipers on Saturday.