For the last 18 years, the Off the Field Players' Wives Association (OFPWA) has been putting on a charity fashion show in conjunction with the Super Bowl, and this year's event in the Miami Design District was a must-see for NFL players and fans alike. The Super Bowl is arguably the most-watched sporting event in America, drawing hundreds of thousands of people to the city hosting it every year. The Off the Field Players' Wives Association, a group of NFL players' significant others, use the game's popularity to raise money for a charity of their choice. Current and former NFL players' wives or girlfriends walk the runway in pieces that can be found right in the city the show is held in, and the players join them on stage at the end for a special couples walk to end the show. The fashion show is an expression of the women's dedication to female empowerment and a purpose larger than themselves.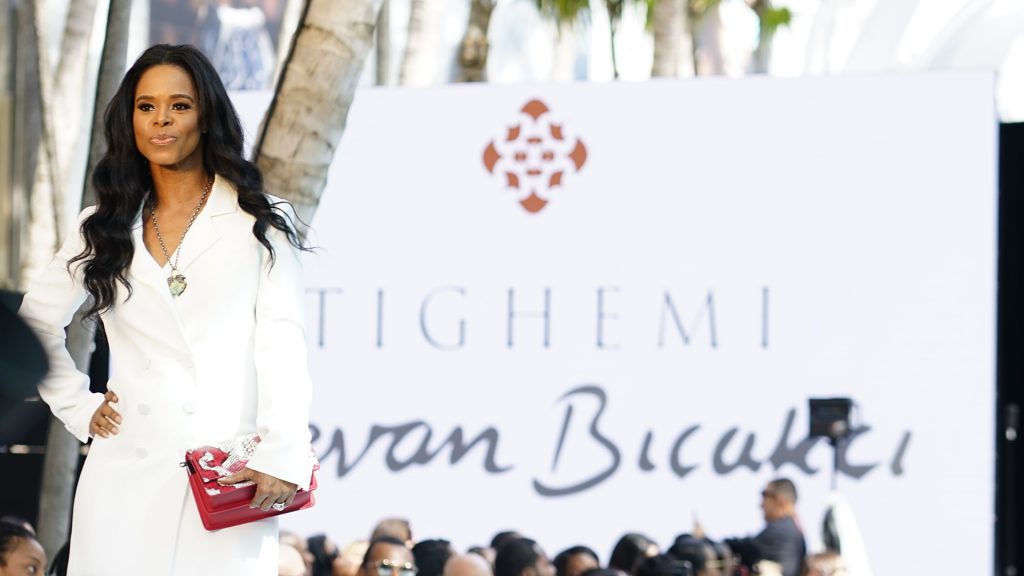 This year's cause was Michelle Obama's Reach Higher program which dedicates its efforts towards ensuring that America's youth makes it into a higher education program as it has become more and more important for people to have a thorough education to find a place in today's workforce.
Dione Boldin, wife of the 2015 Walter Payton Man of the Year and Super Bowl champion, Anquan Boldin, has a passion for giving back in the form of scholarships to children, and the rest of the association unanimously voted to support the cause of her choice, the Reach Higher program.
Ericka Lassiter, president of the OFPWA, has four boys in college, and she spoke on what it meant to her to have them continue their education. According to Mrs. Lassiter, education wasn't a choice for her as her mom was an educator, and she said she instilled that same mindset in her kids.
As society expands in technology and untraditional methods of working, young Americans have more options than Ms. Lassiter's generation had, but she believes that education has proven to help so many reach success and it was important for her kids to be able to see that.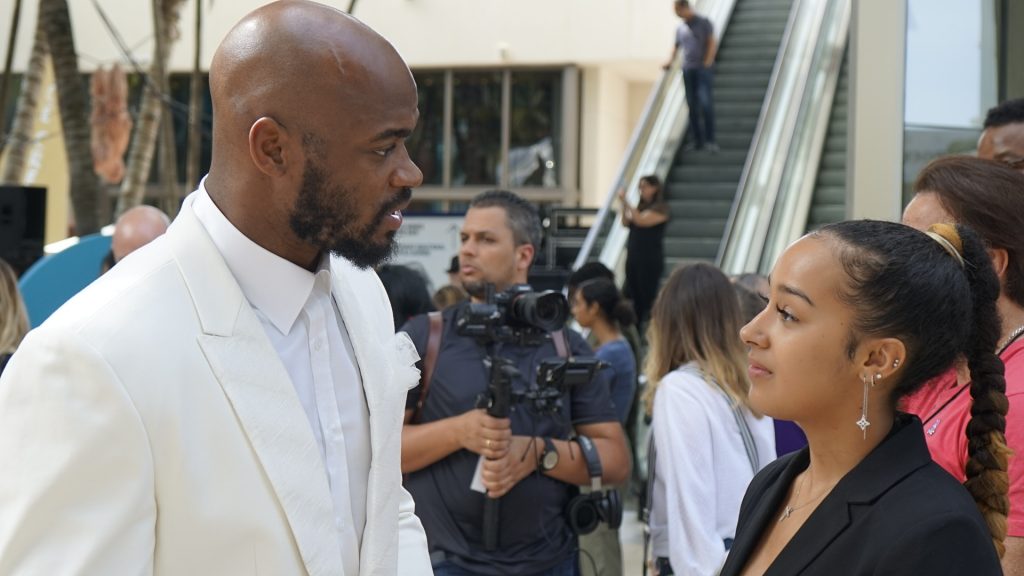 Several other notable attendees also commented on why they love the fashion show and its support for the Reach Higher program, one of which was Adrian Peterson, a seven-time Pro-Bowl running back who currently plays for the Washington Redskins. When asked about what his motivation was when it came to academia, Mr. Peterson said, "a good education can get you so far. We know how beneficial it will be when [our kids] are getting high scores in college and going into life." Peterson even discussed education in terms of sports, going so far as to say that "football can only get you so far." He continues to press education because he believes it can always open doors whereas professional sports aren't promised. Peterson said he would encourage student-athletes to work just as hard on the academic side, to not worry about being embarrassed or ashamed, and to ask for help. "A long career in sports isn't promised," he said, "football should be what you fall back on."
Aside from his appreciation for education, he was extremely excited to be able to work with his wife Ashley Peterson who is a professional model and fashion enthusiast. He equated her passion for the fashion industry with his passion for football, and it was clear in his voice that he found her natural talent for modeling and all things beauty to be an amazing feature of hers that he was more than happy to publicly admire. He wasn't the only one. Dwayne Bowe, Pro-Bowler and former wide receiver for the Kansas City Chiefs, also came out to walk his wife down the runway, along with Geneo Grissom, Nigel Bradham, Tahir Whitehead, and more.
Some of the attendees, like Deshaun Watson and Michael Vick, were just there to watch the show, while others, like Jhoanna Alba were instrumental partners behind the scenes. Ms. Alba designs custom apparel for a variety of professionals in the sports and entertainment industry, and she highlighted a couple of the elements of the fashion show that recognize how much the female force can do. The fashion show itself was created by women, executed by women, and designed by women. Everything in the fashion show was "inspired by females" Ms. Alba stated as she twirled her kimono which was also designed by an up and coming female artist. Her mission as an established figure in the fashion industry is to bring light and create a legacy beyond appearance – a mission the Off the Field Players' Wives Association Fashion Show embodies.