The health and safety of NFL players has emerged as an important topic for the league over the past few years. While there are several initiatives to address these concerns, the NFL's annual pitch competition, 1st and Future, brought together startups and special guests in Miami to spur innovation in player health, safety, and performance two days before the Super Bowl. The live pitch competition was a collaboration between the NFL, University of Miami, and Amazon Web Services (AWS).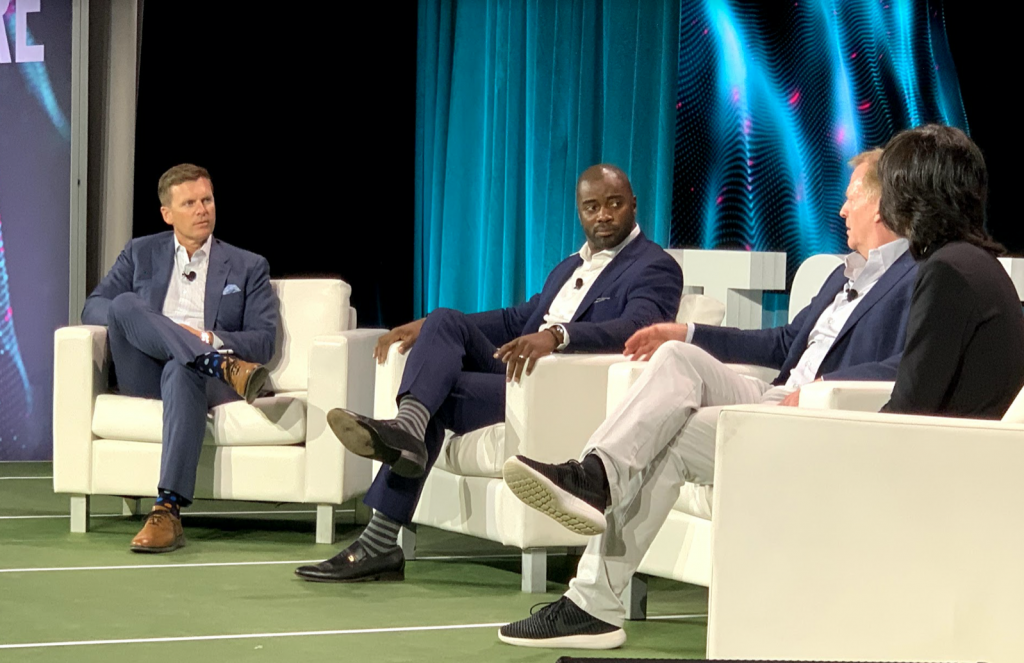 Dan Hellie of NFL Network emceed as the seven finalists pitched their game-changing technologies and data analyses to an exclusive audience comprised of NFL team owners and executives and representatives and guests of the University of Miami and AWS.
Ahead of the event, all three finalists in the NFL 1st and Future Analytics Competition received $25,000. The winning team, Ben and Steve Jenkins from Denver, Colorado, received two tickets to Super Bowl LIV. Ben and Steve completed an analysis of NFL data to help uncover factors that contribute to lower limb injuries. This includes advanced machine learning techniques and new visualizations of characterizing player movement.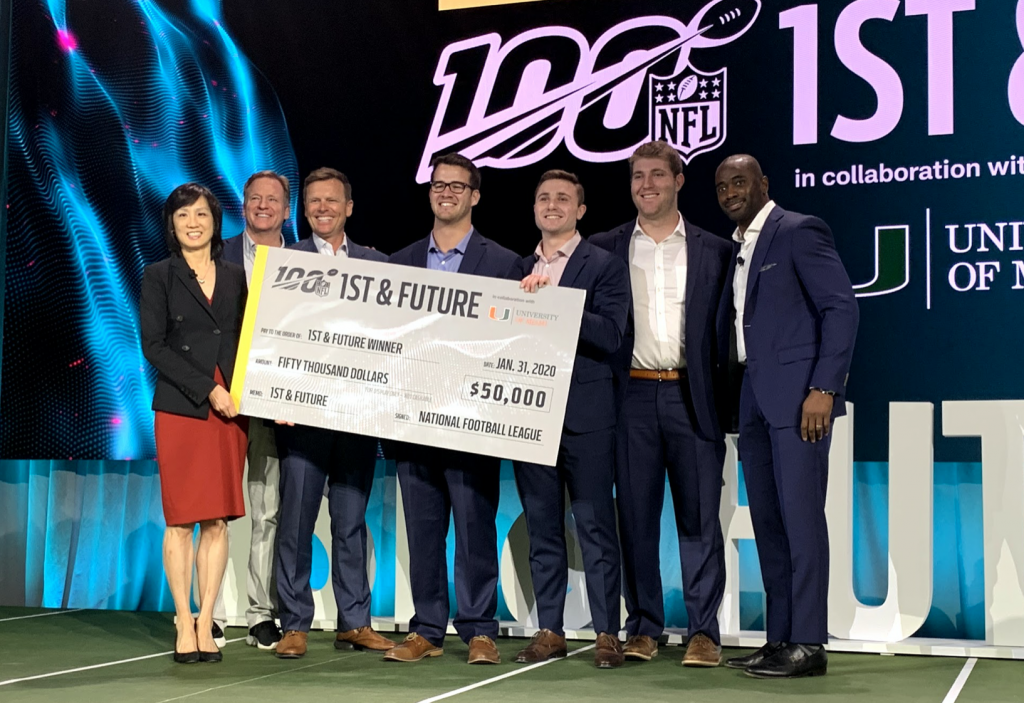 Protect3d from Durham, North Carolina, took the top prize among the four finalists in the Innovations to Advance Athlete Health and Safety Competition and was awarded two Super Bowl LIV tickets and $50,000 for its innovation, which leverages 3D scanning and printing technologies to give medical professionals the ability to create anatomically-precise protective devices, each intended to be optimized for an individual athlete's comfort, mobility, and protection.
"Its been amazing being down here in Miami. Standing here now holding a check is just an unbelievable opportunity. Meeting the other contestants and hearing their innovations has been an eye-opening experience," Protect3d representatives told Pro Player Insiders.
Participants faced off in front of two panels of judges that included:
Jeffrey L. Duerk, Executive Vice President for Academic Affairs and Provost, University of Miami
Shelly Ibach, President and Chief Executive Officer, Sleep Number
Lee D. Kaplan, M.D., Director of the University of Miami Sports Medicine Institute
Michelle Lee, Vice President, Amazon ML Solutions Lab
Ryan Nece, Managing Partner, Next Play Capital, LLC
Priya Ponnapalli, Ph.D., Senior Manager and Principal Data Scientist, Amazon ML Solutions Lab
Eugene Shen, Director of Personnel Analytics, Miami Dolphins
Michael Swartzon, M.D., Team Physician, Miami Dolphins
Nick Tsinoremas, Ph.D., Vice Provost for Research Computing and Data and Founding Director, University of Miami Center for Computational Science
During the program, NFL Commissioner Roger Goodell, Michelle Lee, VP of the Amazon ML Solutions Lab, and former NFL running back Curtis Martin participated in a panel discussion on player health and safety innovation.
"We think we can take the model that helped us reduce concussions so dramatically and apply it to the lower extremity injuries and have hopefully similar results," said NFL Commissioner, Roger Goodell, during the panel discussion. "And that would be dramatic obviously for the health and safety of our players but also for the game. It allows the players to be healthier, play more and play at a higher level, which is what they want."
"We were impressed by all of the finalist's pitches today and are excited to be crowdsourcing creative thinking from the entrepreneurial and data science communities," said Jeff Miller, NFL Executive Vice President, Health and Safety Innovation. "We'll take this forward to the NFL Scouting Combine as we meet with medical committees and the Competition Committee and discuss new and innovative ways to evolve the game."